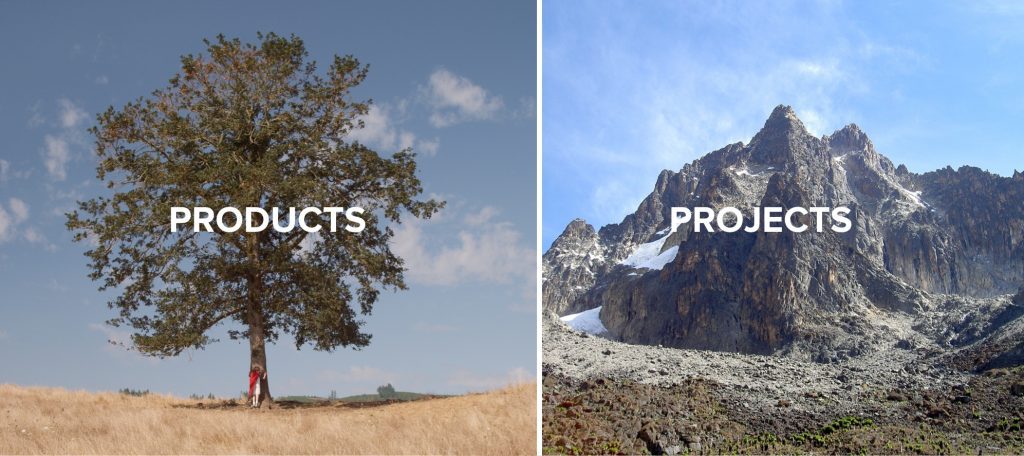 A Question for App Creators
In my experience leading GTM and Product teams, I've sat through many app creation meetings. We would envision user experience and define functionality.
But as I look back on those meetings, many were just projects – the need to get an app built to address a specific need or opportunity. The project had a defined start and end.
Now with Onymos, a company providing professional developers professional Components to accelerate the app creation process, I can see clearly the enormous difference between an app created for a project and one developed for a product.
Low Code platforms are great for projects.
In fact, this is the hypothesis of the entire Low-Code movement, to enable 'creators' to create (mobile or other) apps.
So if you're creating an app for a restaurant, distributing information, or demonstrating some type of functionality, you've probably got a project.
But for companies building their business on apps, or extending their business to mobile devices, the App is a (or the) Product.
Product developers need professional components.
Think of the app with a product lifecycle. Unlike a project, there is no 'end.' There is 'launch,' which is in the middle of the cycle, followed by updates and continuous improvement.
These are the Products developed by professional software engineers.
The Onymos Components enable App Developers to build products faster.