Image classification.
AI image enhancement.
OCR.
Know Your HealthDocs
With our Know Your HealthDocs bundle of Onymos Features, your healthcare app can transform COVID-19 vaccination cards, prescriptions labels, and other kinds of documents into structured data.
Fast, accurate, and battle-tested by pharmacy technicians and health tech software engineers.
Know Your HealthDocs is an app foundation in minutes.
Save time and money with this bundle of Onymos Features for your next healthcare app. DocID, DocEnhance, and DocKnow work together to digitize and extract data from documents.
Benefits for frontline staff
Relieve frontline staff

from the tedious, error-prone, and time-consuming process of manually vetting and transcribing medical documentation

Reduce time required

of frontline staff to input and verify form data by 80%

Reduce error rate

of document transcription to less than 1%

Automatically import data

into a secure database
Accelerate your organization's digital transformation
Benefits for engineering team
Build a healthcare scanning, verification, and OCR application

in 1/10 the time

Alleviate the need

to custom code integrations with device hardware like cameras and scanners

OCR is

integrated with medical dictionaries

to correctly interpret misspellings of common terms

Built-in and on-device ML

identifies medical forms and documents

Allow development teams to focus

on building the features that make your app unique — instead of reinventing the wheel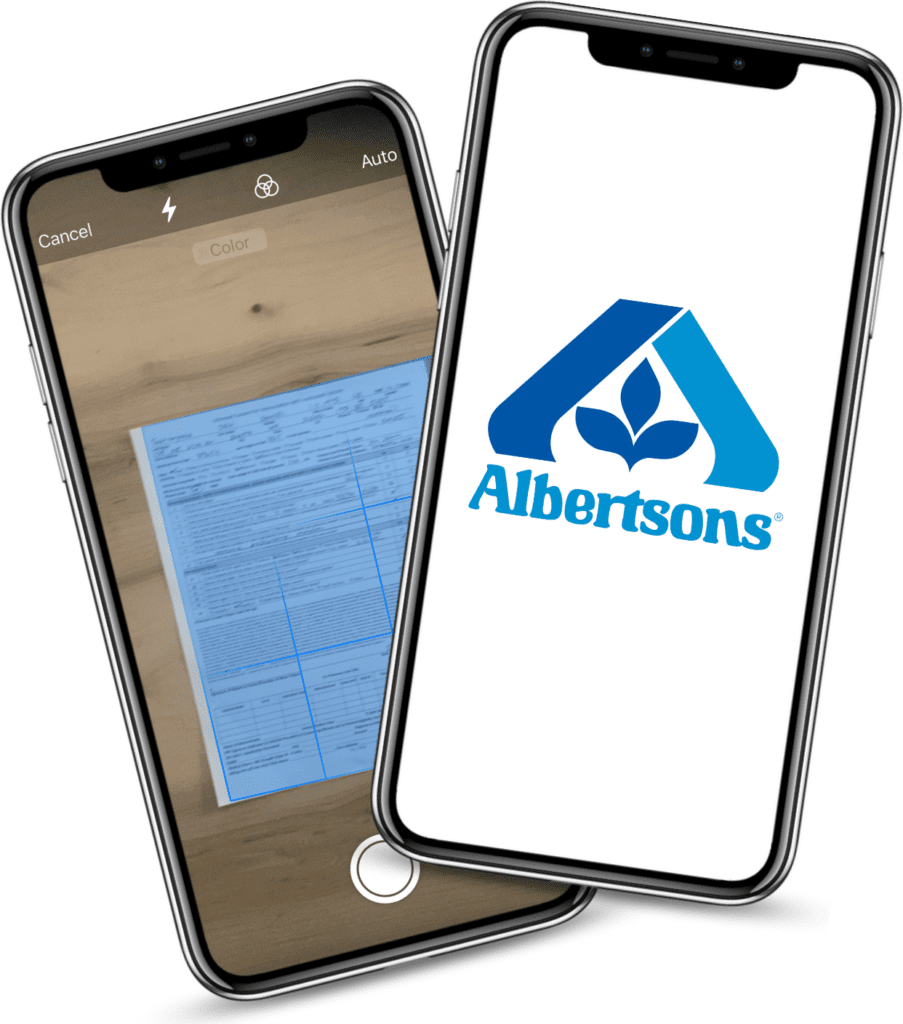 A document scanning solution for Albertsons
Albertsons needed a portal solution for scanning and digitizing handwritten vaccine consent forms — and they needed it yesterday. Access, Media and our Know Your HealthDocs bundle enabled them to go from idea to the App Store in 4 weeks.
By combining ML-based OCR with human verification, their enterprise app is able to reduce data entry times and improve data accuracy. Plus, putting the app onto mobile devices has given the pharmacy techs previously unattainable mobility to capture data at the point of care.
What's in

Know Your HealthDocs
Start building with DocKnow
Digitize your documentation and extract structured data with powerful OCR trusted by companies like Albertsons and CVS.
Supports multiple data types: text, numbers, dates, and checkboxes
Returns zoomed-in snapshots of each field for human-in-the-loop verification
Update document templates remotely without updating your app
General text recognition for parsing untrained document models
Start building with DocEnhance
An AI image enhancer that dramatically improves any image's clarity.
Accepts PNG, JPEG, TIFF, and PDF file formats using only two simple endpoints.
Remove or minimize watermarks and image noise
Use automated presets optimized for different kinds of images
Optional parameters for fine-grained control over image enhancements
Start building with DocID
Use client-side machine learning to identify invalid document types before a user ever hits the "submit" button.
Zero data exposure
Update your document models remotely
Validates any kind of document
Improved UX for your users
Think differently about app dev
Read how Onymos Features will transform application development for enterprises and their software engineers
Get your free white paper